Missed the 1EdTech Europe Leadership Summit? Sign up for the After Pass by October 11 to replay the sessions.
Welcome to the World's Most Innovative and United Educational Technology Community
The 1EdTech Consortium uniquely leverages the power of one—the joint investment in a united community-backed ecosystem—developed through an unparalleled leadership collaboration.
Together, we power learner potential
Our community of leaders across K-12, higher education, and corporate learning provide coordinated leadership that improves the edtech ecosystem for every learner. Discover how our leadership imperatives can establish the foundation to enable the next generation of education and learning.
1EdTech Workstreams
Creating Unlimited Possibilities Across K-12, Higher Education, and Workplace Learning
Our Evolution to 1EdTech
1EdTech is a brand that our members and partners can be proud to stand behind as we create the future of education together.
1EdTech creates a unique space for universities, educational technology tool suppliers, and educational technology platforms to surface and discuss issues and work together on technical solutions and standards in order to improve the educational technology ecosystem for everyone. I am grateful that the University of California is a 1EdTech Contributing Member.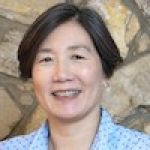 Integrated learning environments are key to student and teacher success. The TrustEd Apps initiative by 1EdTech fosters easier integrations with edtech tools to get teachers teaching and students learning.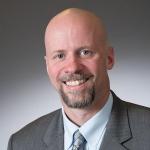 1EdTech is an unsung hero in the rapid transition to remote learning during the COVID-19 crisis. If the data interchange standards had not been in place, we would have never been able to set up the integrated systems our faculty and students needed to make this rapid transformation.
Contributing Member INSTITUTIONS
Contributing Member Suppliers
Let's Make Open Standards and Data Privacy the Trusted Choice for EdTech Integrations
When trust is at the center of your edtech ecosystem, you can ensure all learners and institutions get the choice, cost savings, and data privacy they deserve. 
      
Discover why leading institutions and edtech suppliers are signing the TrustEd Apps pledge—and why you should too.
Recent Product Certifications
Products certified by 1EdTech are the best way to ensure all of your learning tools and content work together. The 1EdTech Product Directory also includes products vetted for student data privacy. 1EdTech certified and vetted products help reduce cost and increase interoperability throughout the digital learning ecosystem.
@LearningImpact Tweets
1 day 13 hours ago
2 days 1 hour ago
2 days 3 hours ago