A Portrait of Lifelong Learning Is Now Possible With the Connections We Are Making Together
The 1EdTech community is working across K-12, higher education, and corporate education to make life achievements more accessible, personalized, and equitable from the start for every learner.
Together, we establish the digital credentials ecosystem based on open standards that show the whole learner at every step of their journey, ensure interoperability across systems, and open the doors to opportunity today and tomorrow.
Questions about LER vs CLR?
   Learn More
An Education-to-Employment Ecosystem Means Success for Us All
When institutions and employers collaborate, learning outcomes and skills are aligned so a learner's credentials can be verified and matched instantly to the right job. Today's digital credentials are how educators award achievement, learners stack their experiences, and employers find the perfect match as well as upskill their teams.
Everyone can organize, track, and verify qualifications from the start.
K-12 and Higher Education
---
Make the Most of Your Experiences
Given the challenges educators and employers have worldwide finding the right fit between opportunities and quality candidates, the old approaches to credentialing are no longer good enough.
A connected ecosystem means more opportunities for prior learning, dual enrollment, internships, technical skills development, and educational experiences that are highly valued by multiple industries. Digital credentials allow learners to make the most of their experiences while reducing administrative costs and headaches for organizations.
1EdTech Members and Partners Make the Difference
Working together, we can help transform the education system and align learning to workforce needs. Become part of the solution by joining the collaboration.
The annual Digital Credentials Summit is the only event that brings together educators and employers to advance groundbreaking work with digital credentials and workforce partnerships. The Summit takes place annually in February/March.
The Wellspring Project brings institutions and employers together to drive the use of digital credentials across the board, automate the matching of credentials with education and opportunities, and empower individuals to find jobs. 
Wellspring Project 
 Join Us
Now more than ever, educators and employers need to work in partnership to prepare learners with the skills they need for the jobs of the future. At UMBC, we are working with the Greater Washington Partnership and the University System of Maryland's Kirwan Center to use digital credentials and the Comprehensive Learner Record to show our students have the skills employers are seeking and to give employers greater insight into the skills our students can bring to their organizations.
We are excited to work with other members of the 1EdTech member community to develop the standards that allow digital credentials to be put into practice now and in the future."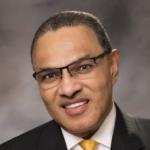 By working collaboratively with the brightest minds in education and technology, we're making an impact on all learners. Join the 1EdTech community today because together, we go forward faster.
I'm ready. How Do I Join?
Start Here
An Open Ecosystem Means Access and Innovation
Digital credentials with open standards from the 1EdTech community are learner-controlled, skills-based, and always interoperable. That helps make lifelong achievements more shareable and secure without custom integrations. Saving you time and resources and accelerating your digital transformation.
The 1EdTech digital credentials workstream includes the Comprehensive Learner Record (CLR Standard™), Open Badges, and Competencies and Academic Standards Exchange® (CASE® ) standards.
---
All Learners Have a Story, Help Them Tell It
1EdTech members are revolutionizing how learners capture their achievements and competencies beyond the traditional transcript to help each student tell their story. Discover our Achievement, Opportunity, and Employment imperative to enable new connections between the world of work and the world of education,
Achievement, Opportunity, and Employment
Learn More
---
The 1EdTech standards opened our eyes to the possibilities of providing students with both our traditional and expanded credentials in a manner that would give them agency over them and how and to whom they're disclosed.
In addition, we recognized the power of standards to enable the provider, the student, and the recipient to use digital tools to send, receive, consume, interpret, and perhaps most importantly, to trust the credentials and the value propositions they represent.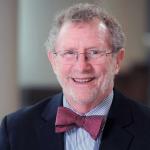 Prepare for the World Ahead
Digital transformations may seem overwhelming, but it doesn't have to be with these resources and guidance from the experts. We're here for you.
Digital Credentials Learn & Lead
Join 1EdTech, educational leaders, and employers for our monthly open webinar to discuss best practices and lessons learned. Register for a Digital Credentials Roundtable today.
Open Badges
Thousands of organizations worldwide issue Open Badges, from non-profits to major employers to educational institutions at all levels. Learn more with our Open Badges and CLR FAQ.
See the results of the new Badge Count 2022 Report.
CASE Network
Whether you're an educator or edtech supplier, downloading the digital curriculum standards or accessing the API doesn't require a membership. Register for Free.