Insights That Foster Student Success
As 1EdTech members innovate and create the future of digital learning, we need to know if our strategies are making the changes we want to see for our students.
The 1EdTech community is working together to build data access into the ecosystem. We are getting ahead of this rapidly evolving field through deep collaboration to harness the power of and make the best use of the data we can get today while working on a better future for all educational stakeholders. 

Ensure Your Ecosystem Provides Usable Insights and Reliable Data
Data designed into the ecosystem helps everyone understand, act and improve.
Analyze student activity in time to help
Set baselines for data expectations
Enable large-scale data collection
Provide real-time analysis and messaging
Enable sharing of data with partners
Understand the usage of learning apps  
Harness the Power of Educational Data
Forsyth County Schools
Georgia's Forsyth County Schools take pride in their educational technology leadership and are preparing to take it even further.
With the ease of implementing new digital tools and technologies, by leveraging 1EdTech resources, the district is creating a more cohesive connection between state educational standards and digital assessments.
The goal was to get a more holistic view of students to better serve their unique needs. Working with the 1EdTech community, they did just that.
Integrated Assessments
       Learn More

As a district, any type of insight that paints us a better picture of a student will help us make better decisions for that student's needs. We are excited about the possibility of these resources providing a more holistic view of our students.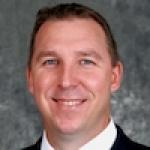 University of Maryland, Baltimore County
UMBC leveraged its 1EdTech membership to analyze valuable data from multiple resources in order to better inform, and eventually improve, teaching and learning at the university.
Tools working together and speaking the same language made it easier for the university to collect data in a usable format, determine how students were using digital tools, and understand how those habits correlated with student success.
The data also helps identify areas for improvement and innovation in learning environments as the university looks toward the future.
Learning Data and Analytics
            Learn More
As 1EdTech members, we have the opportunity to collaborate with developers and talk about use cases and what we want to see from them in the future. We have a say in the evolution of products to help make everyone successful.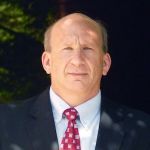 Using the standards, we can share learner content engagement and performance information with educators securely.
That information helps them assess how their students are doing in their classes, as well as understand where students haven't mastered the content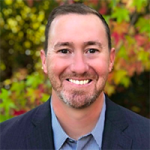 VitalSource
VitalSource, a leading provider of digital course materials and e-textbooks, allows educators to get a better sense of what their students understand, and what material needs more explanation, by leveraging 1EdTech standards.
The company launched its Bookshelf CoachMe capability that utilizes AI-generated practice questions to enhance the reader's experience within the context of a textbook. The tool presents formative assessments that help the learner better understand their assigned content.
Now educators can view practice data and reading data to make real-time adjustments based on what their students need. VitalSource plans to continue leveraging 1EdTech standards and enhance the capabilities of products like this now and into the future. 
Product Directory
  Learn More
By working collaboratively with the brightest minds in education and technology, we're making an impact on all learners. Join the 1EdTech community today because together, we go forward faster.
I'm ready. How Do I Join?
Start Here
Insights That Foster Student Ability
As 1EdTech members work to create the future of education technology, we know our efforts are making a positive impact on teaching and learning. Insights based on reliable data keep us pointed in the direction we all want to go.
Inform Decisions With Data
The 1EdTech community is driving the future of real-time availability and analysis of educational data from the many resources faculty and students use every day. Giving educators at every level the valuable insight to guide teaching and learning.
Check out a few of our key workstreams below.
Learning Data and Analytics
---