Insights That Foster Student Success
As 1EdTech members innovate and create the future of digital learning, we need to know if our strategies are making the changes we want to see for our students.
The 1EdTech community is working together to build data access into the ecosystem. We are getting ahead of this rapidly evolving field through deep collaboration to harness the power of and make the best use of the data we can get today while working on a better future for all educational stakeholders. 

Ensure Your Ecosystem Provides Usable Insights and Reliable Data
Data designed into the ecosystem helps everyone understand, act and improve.
Analyze student activity in time to help
Set baselines for data expectations
Enable large-scale data collection
Provide real-time analysis and messaging
Enable sharing of data with partners
Understand the usage of learning apps  
Harness the Power of Educational Data
Clayton County Public Schools
Teachers in Clayton County can spend more time teaching and less time trouble-shooting technology when everything works smoothly and works together.
By providing a single-sign-on system, students only have to log into one system once to access everything they need, instead of multiple applications throughout the day, saving valuable instructional time. An interoperable ecosystem also makes it easier to access data needed to inform and improve the educational learning experience for all.
Unlock the Power of Trusted EdTech Data with LTI Advantage
Read the Story
Since the pandemic, virtual instruction has become an expectation. We need to make sure everyone has access to every application. Leveraging our 1EdTech membership to make sure everything works together and speaks the same language has made all the difference.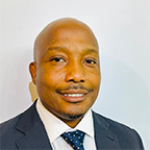 Georgia Institute of Technology
With an open, trusted, and interoperable digital ecosystem, Georgia Tech can focus its technical resources on collecting data to improve teaching and learning.
After joining 1EdTech, the university standardized its digital tool integration system, making the university and student data more secure.
Now, they are working to standardize that data at the university and across institutional partners and collaborators so the information can be analyzed to improve systems and educational experiences for all.
Learning Data and Analytics
Learn More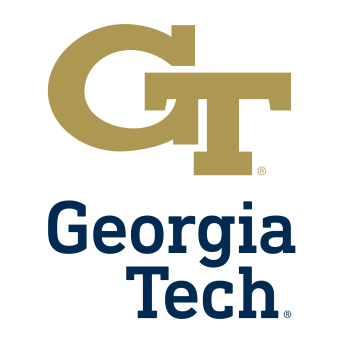 The Center for 21st Century Universities (C21U) is a research and innovation arm of the Office of the Provost at Georgia Tech, and if we think something will improve learning, we're willing to test it out. To do that kind of research, we need data.
However, it can take months to identify one piece of data across different platforms, so cleaning that data, managing it, and standardizing it is beneficial when working with various systems and partners.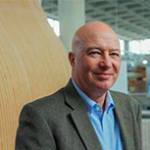 Every school uses multiple curriculum providers, and they're collecting information. With the help of 1EdTech, the ecosystem we created gets all of those providers working together. Without much more work, we can get a picture of what is happening in the classroom and how it's going.
Infinite Campus
Infinite Campus is taking its 1EdTech membership to the next level by creating an SIS/LMS platform with a single database for teachers and students and getting a better understanding of what is happening in those classrooms.
By leveraging what they already have, tools that work together in one system, they can collect trusted and secure data to help inform teachers, schools, and districts what is and isn't working for student learning.
No Time to Wait to Adopt LTI 1.3
Read the Story
By working collaboratively with the brightest minds in education and technology, we're making an impact on all learners. Join the 1EdTech community today because together, we go forward faster.
I'm ready. How Do I Join?
Start Here
Insights That Foster Student Ability
As 1EdTech members work to create the future of education technology, we know our efforts are making a positive impact on teaching and learning. Insights based on reliable data keep us pointed in the direction we all want to go.
Inform Decisions With Data
The 1EdTech community is driving the future of real-time availability and analysis of educational data from the many resources faculty and students use every day. Giving educators at every level the valuable insight to guide teaching and learning.
Check out a few of our key workstreams below.
Learning Data and Analytics
---