Insights That Foster Student Success
As 1EdTech members innovate and create the future of digital learning, we need to know if our strategies are making the changes we want to see for our students.
The 1EdTech community is working together to build data access into the ecosystem. We are getting ahead of this rapidly evolving field through deep collaboration to harness the power of and make the best use of the data we can get today while working on a better future for all educational stakeholders. 

Ensure Your Ecosystem Provides Usable Insights and Reliable Data
Data designed into the ecosystem helps everyone understand, act and improve.
Analyze student activity in time to help
Set baselines for data expectations
Enable large-scale data collection
Provide real-time analysis and messaging
Enable sharing of data with partners
Understand the usage of learning apps  
Harness the Power of Educational Data
Forsyth County Schools
Georgia's Forsyth County Schools take pride in their educational technology leadership and are preparing to take it even further.
With the ease of implementing new digital tools and technologies, by leveraging 1EdTech resources, the district is creating a more cohesive connection between state educational standards and digital assessments.
The goal was to get a more holistic view of students to better serve their unique needs. Working with the 1EdTech community, they did just that.
Integrated Assessments
       Learn More

As a district, any type of insight that paints us a better picture of a student will help us make better decisions for that student's needs. We are excited about the possibility of these resources providing a more holistic view of our students.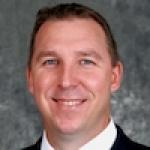 University of California San Diego
The University of California San Diego can offer insights to students who may need additional support more quickly and effectively, thanks to its new data management platform. Now, they're sharing it with others.
The UCSD's Student Activity Hub provides one secure space to store a learner's data without needing to pull the information from different applications.
With the information in one location, faculty and advisors can easily track student progress, connect with student-facing technology and consider an endless list of possibilities for the future. All made possible thanks to 1EdTech  interoperability standards. 
Learning Data and Analytics
            Learn More
Our student activity hub, enabled by the work of 1EdTech, is helping us improve our students' success, including enabling broader and deeper insight into student progress, personal messaging and reminders, understanding the impact of co-curriculars, and nearly limitless possibilities on connecting data from our edtech ecosystem.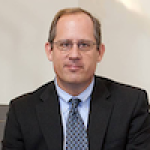 We probably deliver more assessment items than anyone in K-12. The support we receive from 1EdTech to have those results securely graded, stored, and shared is central to our success.
Savvas Learning Company
Savvas delivers hundreds of thousands of assessment items every day, more than two billion since joining the 1EdTech community.
With open standards enabled there is a quick and secure transfer of assessment results without additional effort from educators, saving valuable time while also protecting data.
1EdTech standards evolve to keep up with advanced technologies. Like many 1EdTech certified companies, Savvas is at the table, improving teaching and learning for all the educators and students it serves.
Product Directory
  Learn More
By working collaboratively with the brightest minds in education and technology, we're making an impact on all learners. Join the 1EdTech community today, because together we all go forward faster. 
I'm ready. How Do I Join?
Start Here
Insights That Foster Student Ability
As 1EdTech members work to create the future of education technology, we know our efforts are making a positive impact on teaching and learning. Insights based on reliable data keep us pointed in the direction we all want to go.
Inform Decisions With Data
The 1EdTech community is driving the future of real-time availability and analysis of educational data from the many resources faculty and students use every day. Giving educators at every level the valuable insight to guide teaching and learning.
Check out a few of our key workstreams below.
Learning Data and Analytics
---