​​

The Next Generation of Digital Teaching and Learning Environments
Together, the 1EdTech community is building a foundation for integrating learning technology—featuring scalable, seamless, and secure integration of all digital content, learning tools, and assessment products. Transforming the range of choices and speed of deployment gives faculty and students the ability to choose the right tool at the right time.
Leading K-12 and higher education institutions are moving beyond "one size fits all" towards next-generation digital learning environments that support greater personalization of educational experiences by creating a technology foundation that allows for the seamless integration of digital technologies and products.
Implementing Educational Technology Is A Whole Lot Easier
New digital technologies can feel overwhelming, but by leveraging the 1EdTech community, education providers of any size can accelerate the design and progress of teaching and learning. That's the future calling.
Creating a higher quality learning experience for educators and learners includes streamlined integrations that provide a secure and trusted exchange of data. It lightens the load for educators working to determine what learners know, giving them more time to innovate. That reduces repetitive integrations, lower barriers to entry, and focuses investment on innovation.
Seamless Access to Resources
---
By working collaboratively with the brightest minds in education and technology, we're making an impact on all learners. Join the 1EdTech community today because together, we go forward faster.
I'm ready. How Do I Join?
Start Here
Learning Experiences That Rise Above
At our core, the 1EdTech community believes faculty and learners deserve a trusted, innovation-ready, and future-proof connected ecosystem. We do this by aligning the practical work of technology with the mission of academics—positioning our members to lead future innovation. 
Transformative Digital Learning
Learn More
Support Secure Transfer of Data
Creating a higher quality learning experience for educators and learners includes streamlined integrations that provide a secure and trusted exchange of data. It lightens the load for educators working to determine what learners know, giving them more time to innovate.
 
Power Learner Potential
Educational institutions need easy access to a wide variety of thoughtfully curated digital curricula. Standards including Learning Tools Interoperability® (LTI®), LTI Advantage, Thin Common Cartridge®, OneRoster®, and Caliper Analytics® are revolutionizing the time, cost, and agility of digital assets available through a variety of secure platforms.
Become an Advocate for Interoperable Digital Ecosystems
1EdTech is a community that comes together to try to improve the digital ecosystem, so we are all in the best position to have technology that meets the unique needs of each and every student.
That is exceptionally hard to do without standards, so this is a place and space where those conversations happen.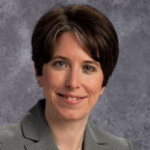 K-12 Leading the Way
The 1EdTech K-12 community is leading the way by developing and evolving the K-12 Digital Learning Revolution Program.
The Revolution Program empowers school districts and other K-12 organizations of all sizes and needs to evolve their digital ecosystem for a better return on learning from their investments in digital curriculum as well as other forms of educational technology.
Also, 1EdTech member institutions have developed the K-12 Statement of Intent to Adopt 1EdTech Standards and other procurement resources to help district and school leaders to require 1EdTech certification from their suppliers.
Higher Education is Ready to Innovate
The 1EdTech member community is letting their edtech suppliers know about the integration, data privacy, and business requirements needed to support an open, innovative, and trusted ecosystem today and in the future. 
Ensuring that 1EdTech certifies your educational technology applications is the best way to establish a plug-and-play ecosystem that enables all your tools and content to work together. 
1EdTech members have developed resources to help all institutions acquire 1EdTech Certified digital tools, apps, and content, making it easier for faculty to innovate. Discover thousands of certified products in the 1EdTech TrustEd Apps Directory.
 
TrustEd Apps Directory
  Learn More
My board is interested in fiscal responsibility and efficiency. The 1EdTech membership shows that we're not investing in things that are expensive to maintain, because it all works together.
Easy integrations also put the power of choice back into faculty hands, instead of IT, which is where it should be.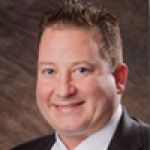 1EdTech brings value by having all parties at the table. It's a place for vendors and educators to come together and meet in a space that isn't a sales or support call. We make sure we have the right requirements, vendors can express potential difficulties, and in the end, they get more marketable products, and we get better tools.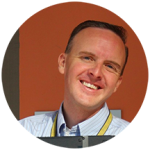 University of California Davis
Students and faculty at the University of California Davis can more easily access the digital tools and coursework they need, thanks to the university's partnership with 1EdTech.
By collaborating with suppliers and taking full advantage of 1EdTech standards, the university could put everything an educator or learner needs in one easily accessible location. That way, faculty, and students can choose what tools best fit their needs. By leveraging these seamless and collaborative integrations, the university can look for new projects to improve teaching and learning.
Join the World's Most United Edtech Community
Learn More