Best-in-Class Digital Teaching Strategies and Learning Experiences
As educational technologies advance, so does our ability to meet students where they are, and adjust lessons and curriculum to fit their needs, without placing additional burdens on educators.
The 1EdTech community works together to ensure the digital curriculum products and tools you need to engage your students work together seamlessly, creating better educational experiences for all.
Student-Centered Digital Curriculum Is Revolutionizing Learning
1EdTech knows that when academic missions are enhanced by technological innovation, everyone benefits. We're achieving better learning experiences for educators and learners by envisioning the future of education together.
Focus on Teaching and Learning
---
By working collaboratively with the brightest minds in education and technology, we're making an impact on all learners. Join the 1EdTech community today because together, we go forward faster.
I'm ready. How Do I Join?
Start Here
Invent a Better Future, One Learner at a Time
1EdTech members are leaders in designing and implementing personalized and student-centered learning. The fundamental challenge is a program design that provides the rigorous core of aligned instruction plus the options required to create or tailor relevant learning experiences for diverse learners with diverse goals. 
Personalized Learner Journeys
Learn More
Enhanced Educational Experiences
Through the collaboration of K-12 districts and states, higher education institutions, and technology suppliers, the 1EdTech community allows educators to get a better return on learning from their investments in digital curricula and other forms of technology. 1EdTech has thousands of vetted resources, which allow institutions to carefully curate the resources that fit the unique needs of their learners.
---
1EdTech Open Standards Make Products Better
Standards, including Thin Common Cartridge® and OneRoster®, provide access to and integrate learning resources, so educators have trusted options when designing their lessons. Learning Tools Interoperability® (LTI®) ensures resources work together without worrying about complications from upgrades, and the Competencies and Academic Standards Exchange® (CASE®) helps align the tools with academic standards.
Visit the Developers Page for All the Details
Learn More
---
Membership in 1EdTech provides insights into what is on the horizon for the K-20 landscape while informing my institution's strategic planning in academic transformation, alternative credentialing, and student-centered learning pathways. The knowledge gained from engaging in this consortium's working groups, webinars, and conferences enables me to serve as an effective change agent. The collaborative nature of 1EdTech empowers its members to participate in and influence the future direction of educational technology.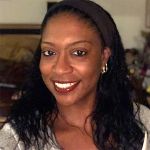 Let's Work Together to Build Solutions
 
K-12 Procurement Strategies and Solutions
Network in meaningful ways to discuss pressing issues, share ideas and build successful community-focused solutions.
Higher Ed: Digital Teaching Strategies and Innovative Curriculum
Share your ideas and build successful community-focused solutions for digital teaching strategies in higher education. 
 
Participate in an Innovation Leadership Network
           K-12 ILNs             HED ILNs
Chicago Public Schools
Chicago Public Schools addressed equity and resource gaps with a new digital curriculum that ensures students and teachers can easily access high-quality, culturally responsive, and customizable resources, regardless of where they live or which school they attend.
The Skyline curriculum is available to each of the district's more than 500 district schools and is tailored to CPS' specific needs.
Thanks to partnerships and open standards made public through 1EdTech, the community could centralize resources in one interoperable system that can be easily accessed, personalized, and updated as needed now and in the years to come.
I think of where we can be with integrating additional products, resources, and platforms to provide new opportunities for our students. The only way to do this is to have normalized, shared expectations set by the 1EdTech community with all of our partners.