Have a Voice in the Future of Education. Join Us.
Become part of a united collaboration to create and evolve the foundation for an open, innovative, and trusted digital learning ecosystem that powers the potential of all learners. 1EdTech members benefit from the unparalleled cooperation of leading K-12 districts, state and local education agencies, colleges, universities, and edtech and curriculum providers, working together to shape the future of education worldwide.
Great Benefits the Moment You Come on Board
Leadership Engagement Opportunities
---
Collaborative and Informative Networking
---
Recognition for Shaping the Future of Education
---
Assurance and Capacity-Building Services
---
On Demand Access to Resources
---
Membership Levels to Fit Your Unique Needs
---
_______________________________ Membership Options _______________________________
________________________________________________________________________________
Whether you're an individual school, district, or state department of education, all learners need edtech that can evolve along with the ever-changing challenges they face today and tomorrow. 1EdTech K-12 members are at the forefront of enabling equitable learning, boosting achievement, and opening the doors to a wider variety of opportunities.
Join Us in Shaping the Future of Education
1EdTech is a community that comes together to try to improve the digital ecosystem, so we are all in the best position to have technology that meets the unique needs of each and every student. That is exceptionally hard to do without standards, so this is a place and space where those conversations happen.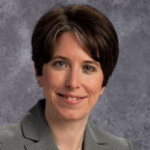 Higher Education Membership Removes Barriers to Learning
Supporting faculty choice in edtech tools, enabling data-driven decisions, and opening the doors to sharing digital achievements are just a few of the advances 1EdTech higher education members cultivate daily. Whatever the size of your college, university, or state system, we all have an essential part to play in shaping the future of teaching and learning. Join us to collaborate, learn, and lead with experts like you.
Create Better Learning Today and Tomorrow
My board is interested in fiscal responsibility and efficiency. The 1EdTech membership shows that we're not investing in things that are expensive to maintain, because it all works together.
Easy integrations also put the power of choice back into faculty hands, instead of IT, which is where it should be.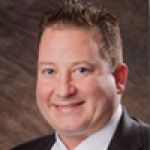 Edtech Suppliers are the Springboard to the Future
Today's learners are tech-infused with software, interactive courses, and devices. The influx of technology is rapidly changing the learning landscape, and edtech suppliers are leading the charge. 1EdTech membership allows you to collaborate across K-12, higher education, and corporate learning to stay ahead of what's next, influence the market and benefit from unparalleled support to certify open, trusted, and innovative products.
Let Your Current and Prospective Customers Know You Value Interoperability
The knowledge that the 1EdTech community brings together is like no other.
It is the only organization that's managed to get market competitors to work together, along with school districts and institutions of higher education, toward a common goal of open standards integration.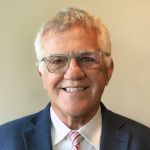 Your Continuous Commitment Makes it All Work
The best part of joining the 1EdTech community is our ongoing effort to improve educational technology. Whether as a Contributing, Affiliate, or Alliance member, our spirit fuels our determination to meet the growing demands of today's learners and be ready and able to solve the challenges teachers, admin, and all stakeholders face tomorrow. 
We look forward to you joining us!
Together, We Power Learner Potential
1EdTech is a united community committed to achieving an open, trusted, and innovative education technology ecosystem that serves the lifelong needs of every learner. Our organization gives a voice to all stakeholders working to improve educational opportunities and experiences for the greater good.
 
Our Mission
We provide the leadership and collaboration needed to shape the future of education. Through community-developed open standards, we enable digital learning connectivity, data insights, and improved product choice. We establish trust and transparency in edtech partnerships through community-governed certification programs that verify stringent requirements for product integrations, data privacy, and accessibility. We accelerate the adoption of new technologies that advance digital learning to meet the evolving needs of educators and learners.
Our Vision
Improve learning impact by making day-to-day activities easier and more effective for teachers and students, connecting every learner to the best digital learning experiences imaginable, and establishing a trusted foundation for secure, accessible, and insightful learning environments.