Learning Experiences That Rise Above
1EdTech members become leaders in the creation of digital learning experiences that rise above the norm. At our core, we believe faculty and learners deserve a trusted, innovation-ready, future proof, connected ecosystem. We do this, by aligning the practical work of technology with the mission of academics—positioning our members to lead future innovation.
Achieve a Responsive, Innovative, and Trusted Ecosystem
Benefit with best-in-class experiences for faculty and students with plug-and-play integrations that work across thousands of products.
Seamless Access to Resources
Improved Product Choice
Greater Agility
Digital on Day One
Student Data Privacy
Together We All Go Forward Faster
Fayette County Public Schools
Leveraging a 1EdTech membership to build their ecosystem saves Georgia's Fayette County Public Schools time in technical work, so they can spend more time improving the teaching and learning experiences in classrooms.
Work that used to take months can be done in days, and in the classroom, teachers and students can access everything they need with one sign on instead of multiple.
Now, they're looking to go even further by using standards and tools to gain a better understanding of their students through assessments, and best practices for protecting teacher and student data. Read the state of Georgia member story.
 TrustEd Apps
Learn More
At 1EdTech, you are among some of the best thinkers and doers in K-12 edtech. It's informative, inspiring, and really helpful because you can see what they do and adapt it to fit the needs of your own district.
The University of Central Florida
The University of Central Florida was able to enhance the learning experience for all students by developing their own solutions to challenges they faced, and using standards they helped influence with 1EdTech.
The university developed and now shares tools for everything from adjusting due dates to account for natural disasters, saving faculty time; to an online proctoring tool which became vital during the pandemic; to an accessibility evaluation tool for individual courses.
By working within standards they can focus on their specific needs, instead of worrying about how individual applications work together. Being at the table as standards are created allows the university to innovate a better system for its students, and learners around the world, now and into the future.
Learning Platforms, Apps, and Tools
                    Learn More
My definition of creativity is solving problems within limitations. We all face limitations with learning management systems, but when you work with 1EdTech standards, you can come up with innovative solutions that are sustainable.
We don't have to worry that something will break every time the software updates. The rules are set, and the game isn't going to change on us.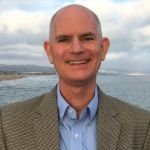 Working within the community helps us go to market much more quickly, because we don't have to do all the work ourselves. We can integrate and work with other excellent people and vendors to enhance the learning experience we create through our products and help us with adoption.
Carnegie Learning
Carnegie Learning can respond to market demands and innovate more efficiently by working within the 1EdTech community. Using the standards as a starting point, the company is able to create new solutions faster, while also meeting customer demands of easily integrating into the various digital ecosystems they build for themselves.
In addition, 1EdTech gives Carnegie Learning a seat at the table to help shape the future of those digital ecosystems, alongside K-12 and Higher Education leaders, to create an edtech future that benefits all learners.  


TrustEd Apps Directory
      Learn More
By working collaboratively with the brightest minds in education and technology, we're making an impact on all learners. Join the 1EdTech community today because together, we go forward faster.
I'm ready. How Do I Join?
Start Here
Together We Establish a Coherent, Responsive, and Trusted Infrastructure
 1EdTech member organizations represent K-12 school districts, state departments of education, higher education institutions, government-led initiatives and edtech suppliers. The unique and expansive collaborations with all sectors allows for a digital ecosystem that works for everyone.
Improving the Experience for Educators and Learners
Join the 1EdTech community's commitment to creating a secure, rigorous and curriculum-aligned ecosystem that improves the experience for educators and learners, while saving institutions time and money.
Check out a few of our key workstreams below.
Learning Platforms, Apps, and Tools
---