Learning Experiences That Rise Above
1EdTech members become leaders in the creation of digital learning experiences that rise above the norm. At our core, we believe faculty and learners deserve a trusted, innovation-ready, future proof, connected ecosystem. We do this, by aligning the practical work of technology with the mission of academics—positioning our members to lead future innovation.
Achieve a Responsive, Innovative, and Trusted Ecosystem
Benefit with best-in-class experiences for faculty and students with plug-and-play integrations that work across thousands of products.
Seamless Access to Resources
Improved Product Choice
Greater Agility
Digital on Day One
Student Data Privacy
Together We All Go Forward Faster
South Carolina Department of Education
South Carolina's Department of Education made it easier for its teachers to identify high-quality educational tools with standards-aligned content that also helps protect student data privacy.
The department acquired 1EdTech memberships for 82 school districts in the state, giving teachers and curriculum developers access to 1EdTech's TrustEd Apps dashboard, which includes more than 7,000 vetted educational products and counting.
As soon as a district activates its membership, administrators start building a list of approved applications to use in the classroom so that educators can see the results of the application's privacy vetting. It's an easy way to provide equitable resources and improve product choice now and in the future. Read the South Carolina member story.
 
 TrustEd Apps
Learn More
A student's online security should not be a function of the size of the district they are in, and not all tech directors are skilled in reading contracts or doing legal procurement. TrustEd Apps lets us level the playing field by setting a minimum expectation for privacy and security and helping all of our district leaders make informed decisions.
The University of Michigan
The University of Michigan says faculty can more freely experiment and assess the effectiveness of educational tools thanks to 1EdTech's open standards.
Third-party tools that meet interoperable standards can easily be plugged into the university ecosystem and tested to determine their actual value before digging into more complex discussions that are necessary before full integration. 
It saves the university time and money without hindering instructional innovation.
 
Learning Platforms, Apps, and Tools
                    Learn More
Supporting faculty innovation is a cornerstone of our work, which means we need to be able to support a wide variety of edtech tools, while also creating our own tools that enable new possibilities.
The connectivity provided by 1EdTech standards, as well as our ability to influence those standards, means that we can enable seamless, data rich integrations of commercial tools and our own tools at a fraction of the time and cost, while also trusting we can support a much larger collection of options for the faculty.
An open learning ecosystem simplifies our conversations with school districts, and higher ed institutions, because it allows them to focus on teaching and learning, and their own innovation strategies, instead of trying to manage different vendors coming together.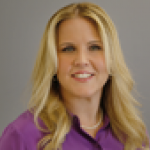 Instructure
Instructure, the provider of Canvas, is a passionate advocate for an open learning ecosystem, in part, because it allows for education innovation to move faster. 
The company, like many 1EdTech certified companies, leverages 1EdTech interoperability standards to save time and resources on the technical side, so it can spend more time tailoring client experiences, focusing on curriculum and instruction, and allowing for educational transformation. 


Product Directory
  Learn More
By working collaboratively with the brightest minds in education and technology, we're making an impact on all learners. Join the 1EdTech community today, because together we all go forward faster. 
I'm ready. How Do I Join?
Start Here
 
Together We Establish a Coherent, Responsive, and Trusted Infrastructure
 1EdTech member organizations represent K-12 school districts, state departments of education, higher education institutions, government-led initiatives and edtech suppliers. The unique and expansive collaborations with all sectors allows for a digital ecosystem that works for everyone.
Improving the Experience for Educators and Learners
Join the 1EdTech community's commitment to creating a secure, rigorous and curriculum-aligned ecosystem that improves the experience for educators and learners, while saving institutions time and money.
Check out a few of our key workstreams below.
Learning Platforms, Apps, and Tools
---