1EdTech signifies a united commitment to achieving an open, trusted, and innovative education technology ecosystem that serves the needs of every learner.
As part of that commitment, 1EdTech has developed the TrustEd Apps™ Program, including the TrustEd Apps Management Suite, for educational institutions to curate and catalog their edtech applications.
TrustEd Apps Partners are 1EdTech Contributing Member organizations adding TrustEd Apps data to their platform or sharing vetting results from our vetting processes.
Contact TAPartner@1edtech.org for more information or to become a partner.
TrustEd Apps Launch Partners
Supplier members of 1EdTech who partner in this mission by launching the TrustEd Apps Dashboard through their platforms embody their commitment to the above vision by meeting the following criteria:
Maintaining Contributing Membership in 1EdTech
Signing the TrustEd Apps Pledge
Earning the TrustEd Apps Seal of Data Privacy
Being Certified to LTI 1.3 for the Secure Launch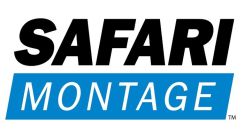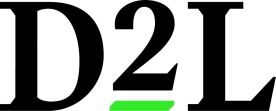 TrustEd Apps Data Partners
The TrustEd Apps Data Partnership provides your platform access to TrustEd Apps data for one year. Currently available only to 1EdTech members, this data helps institutions by providing comprehensive student privacy and data security review of a supplier's products. Your investment spans 12 months and includes customized joint marketing activities to promote your organization's leadership to accelerate the use of open standards with your supplier partners.

---
A Special Offer from TrustEd Apps Data Partner  

LearnPlatform supports K-12 education organizations in optimizing their edtech ecosystems to improve operations, instruction, and outcomes. Our free Inventory Dashboard allows districts to discover the scope of edtech use, identify trends and start building more effective edtech ecosystems. 
Here are a few things you can do once you claim your dashboard:
See which tools are accessed most frequently by which teachers and students
Gather key insights and uncover previously unknown edtech tool usage
Uncover potential savings or unrealized value from underused licenses
Gain high-level insight into edtech usage
Claim Your Free Inventory Dashboard
---
A Special Offer from TrustEd Apps Data Partner 
Lightspeed Systems (formerly CatchOn), an expansive data analytics tool, has joined the 1EdTech TrustEd Apps Preferred Partner Program. As a Preferred Partner, Lightspeed is offering 1EdTech K-12 district members a 60-day trial.
Leveraging the power of Lightspeed, districts will be able to:
See trending applications used in the district
Review application profiles within the Lightspeed platform
Create and utilize dashboards to monitor student-level engagement on applications used both in and out of school
Access a student data privacy dashboard 
Track ROI on application implementations and investments
Inform licensing and renewal decisions with quantitative usage data 
Work with a team of success managers to review and analyze your data