1EdTech Centers of Excellence (CoE) are a valuable resource for advancing your digital transformation.
1EdTech Contributing Member institutions that have demonstrated a strategic vision and practical experience using 1EdTech standards to enable their own digital ecosystem, establish and lead a CoE for the benefit of other K-12 schools/districts, state agencies, and higher education institutions.
Centers of Excellence focus on:
Adoption of a specific 1EdTech standard
State-level collaboration on multiple standards
Alignment with a 1EdTech key initiative
Developing an ecosystem for app sharing
Other innovative institutional programs
The CoE program recognizes institutions for providing community leadership, creating and sharing best practices, hosting activities to accelerate the adoption of 1EdTech standards, and helping institutions of all sizes to evolve their next-generation digital learning infrastructure.
As customization and interoperability become increasingly crucial to higher education's ability to deliver quality instruction, we are honored to host the 1EdTech Center of Excellence for LTI at UCF. We are committed to providing resources, best practices, connections, and a network for promoting standards-based integrations through LTI Advantage. Only by working together will we be able to achieve our collective vision for tomorrow's students.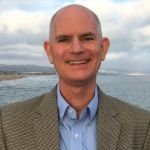 Nominate Your Institution to be a Center of Excellence
Any institutional 1EdTech Contributing Member at the forefront of adopting 1EdTech standards can be a Center of Excellence. 
You must be able to showcase an implementation or technology project that demonstrates the potential or evidence for improving learning impact. More importantly, you must be willing to let peers see your work "in action." CoE institutions are a leading voice in the field—developing resources and delivering presentations—and a mentor for other organizations.
1EdTech provides opportunities for Centers of Excellence to showcase their work at the annual Learning Impact Conference, highlights in newsletters and on the 1EdTech website, a press release announcing your achievement, and the potential to collaborate on webinars or industry conference presentations.
Broward County Public Schools
---
University of Central Florida
---
Become a Center of Excellence Today!
---