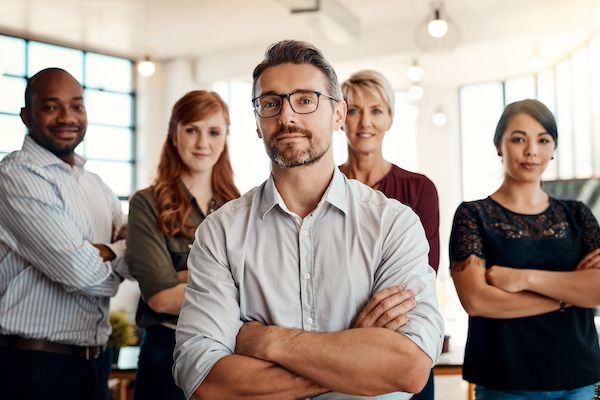 "Take it to the limit, one more time" —The Eagles
The only viable path to more effective edtech is for a majority of suppliers and education providers to join forces to enable an open, trusted, and innovative educational technology and digital credentials ecosystem built on a shared technical foundation that we are all investing in together—namely, open standards that enable products and education providers to work together for the benefit of all learners.
The heightened interest in AI is exciting. But it doesn't change the expected value proposition as digital platforms and tools proliferate. No one expects digital learning to be perfect, but as we evolve (or transform) to greater use of digital technologies, we must understand how to measure success. Working with the 1EdTech members and Board of Directors, a set of such expectations are captured in the 1EdTech strategic imperatives, briefly stated here:
More seamless educator and learner experiences across all delivery modalities
Greater personalization at the course and program levels
More effective ways to capture student achievement, skills, and knowledge
Real-time data that helps learners and educators understand and adjust
It will be very interesting to see if the use of AI technology will have an impact in any of these areas. Our vision in the application of technology to learning certainly encompasses the need for tools that help us work more effectively, such as the personal co-pilots that LLMs (large language models) are likely to enable. But let's not forget that we also want to evolve learning/education as something that does more than help students pass courses and get degrees. Our vision is about powering learner potential. To me, that is a much higher and worthy bar to aim for.
As we begin to wrap up 2023 and get ready for 2024, here are some 1EdTech game-changing activities you want to get involved in.
Game Changers for Educators and Learners
LTI™ Advantage Data: Faculty, learners, and administrators all need real-time information covering progress within courses, assessment results, and product usage. Product providers need detailed information on how their products are being used that can also be shared with education providers. LTI Advantage Data is the combination of Learning Tools Interoperability (LTI)® Advantage and Caliper Analytics® with an emphasis on ensuring that progress and usage data are generated throughout the ecosystem in real time.

 

TrustEd Apps™: 1EdTech's TrustEd Apps dashboard (part of the 1EdTech TrustEd Apps Management Suite or TAMS) is now being used in over 350 school districts and features information on over 10,000 edtech products. The dashboard enables curating a list of recommended apps through a review of detailed information about the privacy policies, interoperability conformance, and, soon, security and accessibility features. TAMS for higher education institutions is now undergoing alpha testing. TAMS does not just provide validated information on apps. It also provides community collaboration among institutions and suppliers to crowdsource validation of the open, trusted, and innovative edtech ecosystem. To further the standards foundation for the trusted ecosystem, 1EdTech members are collaborating on a number of other very important standards, including (a) a standard providing for the control and anonymization of data exchange, (b) a standard for distributed identification of products, and (c) standards of identity services in the education context.

 

TrustEd Apps AI: 1EdTech is ahead of the curve in being involved in artificial intelligence as a team member of the National AI Institute for Adult Learning and Online Education (AI-ALOE). 1EdTech's work on this project tracks closely with LTI Advantage Data, with an emphasis specifically on the role of cognitive tutors. However, the data collection architecture is applicable to a wide variety of AI tools. Independently from the AI-ALOE effort, 1EdTech has developed a data privacy rubric specifically for AI. This rubric has been fast-tracked for deployment by the 1EdTech Board. In addition, our HED leadership has developed an AI Institutional Preparedness Checklist. All of these areas of AI will see very active collaboration in 2024.

CASE® Network 2: After launching the Competencies and Academic Standards Exchange® standard circa 2018, 1EdTech invested in a free repository of digital learning standards for all 50 U.S. states so that instruction aligned to state standards would be easier. As of 2023, 18 states have been using the original CASE Network. However, as with many investments in "free stuff," sustainability became an issue. Fortunately, through a close partnership with Common Good Learning Tools, 1EdTech has now launched a dramatically improved CASE Network 2 that includes, among many other improvements, core four subject standards for all 50 states. The sustainability issue is being addressed by asking suppliers to pay for the CASE Network 2 service with an annual subscription and, importantly, asking state and district leaders to strongly encourage certification to the CASE Standard (upon which the network is built).

 

TrustEd Microcredential Coalition: There are many wonderful developments occurring around the world in one of the most important needs for the education ecosystem, namely capturing learner achievements, skills, and knowledge in a way that helps open up opportunities for all learners. 1EdTech has been a leader in these efforts since the turn of the century, most recently with the Comprehensive Learner Record Standard™ and Open Badges 2.0 and beyond standards. Most important to achieving an open and trusted ecosystem is getting clear on the rigor behind a digital credential and ensuring that digital credentials are not locked into one platform or platform ecosystem. 1EdTech has been working with a small group of members to see if we can come together to improve the current situation, and the conclusion so far is that we can. The TrustEd Microcredential Coalition has started small but will soon be expanding. It's for those parties that want to work together to ensure digital credentials provide the ROI that we all are seeking.

Edu-API™: A relatively new standard that brings together decades of experience in provisioning and data-back in both HED and K-12, Edu-API is now a deployable standard for enabling the next generation of student system interoperability in higher education. Edu-API is compatible with 1EdTech's very successful OneRoster® standard used primarily in K-12. We believe the time has come for educational institutions, suppliers of student systems, and providers of integration platforms to collaborate for much more extensible, efficient, and effective enterprise software integration.

 
Any one of the above six areas of focus for the 1EdTech community is a game changer for the edtech ecosystem.
For those who attended my opening talk at Learning Impact 2023, you know that there are many more exciting developments in the works that are at least as important, including the ongoing improvement of all 1EdTech standards. LTI, QTI®, and Caliper continue to become more market-focused, innovative, and scalable. 
I hope to see you at our upcoming November events in Atlanta, and next year at the Digital Credentials Summit in New Orleans, March 4-6, and the 2024 Learning Impact Conference in Salt Lake City, June 3-6.
---
About the Author
Rob Abel, Ed.D.

Dr. Rob Abel is the Chief Executive Officer of 1EdTech, a nonprofit collaboration of the world's leading universities, school districts, government organizations, content providers, and technology suppliers, cooperating to accelerate learning technology interoperability, adoption, and impact. Rob has been the CEO of 1EdTech (formerly IMS Global Learning Consortium, since February of 2006.

Rob is a recognized expert on the use of information and communication technology (ICT) for learning with over 40 years high tech and education market development experience. During Rob's tenure, 1EdTech has experienced dramatic growth in terms of members, revenues, and achieved significant adoption of 1EdTech work by leading regional education communities worldwide. 1EdTech has grown over 17x since Rob became CEO and has risen to become one of the world's best resourced and dynamic standards-setting consortia.

Prior to 1EdTech, Rob was Senior Vice President at Collegis (now Ellucian Managed Services), the leading provider of ICT services to U.S. higher education, where he was responsible for online and academic services provided to over 60 U.S. institutions. Rob is also a seasoned high technology software development, business development, market development and venture investment veteran. As Senior Director at Oracle Education he was a leader and innovator in the development of online learning architectures and related standards. Rob also held executive positions at National Semiconductor, TRW and Hughes Aircraft.

Rob holds a Doctorate in Educational Leadership and Change from Fielding Graduate University, a Masters degree in Management from Stanford, a Masters degree in Computer Engineering from the University of Southern California, and a Baccalaureate degree in Computational Physics from Carnegie Mellon University. Rob was honored with the TRW Chairman's Award for Innovation in the early 1990's for leading advancements in real-time networking and distributed software.
Published on 2023-10-30