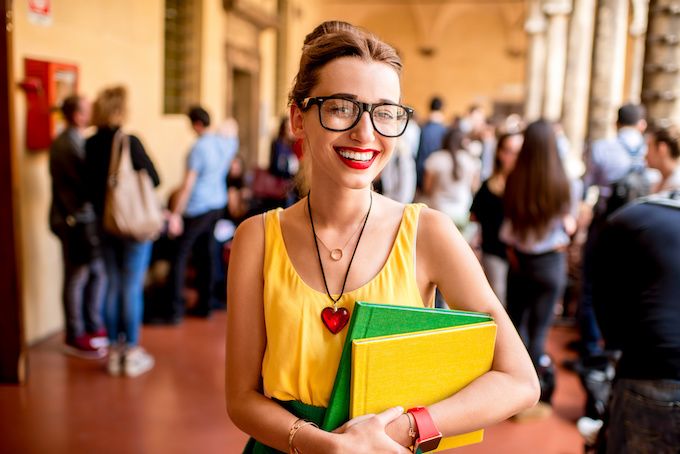 1EdTech Provides Scalable Solutions in European Ecosystems
Ministries of education and public bodies around the world face the challenge of creating an innovative digital learning ecosystem that is both trusted and open. Alignment of the ecosystem with public values is particularly important in Europe, and 1EdTech is there to help organizations working in and with the public sector to ensure learners worldwide can have access to secure, accessible educational resources.
We can do this because interoperability creates scalable solutions that can be adjusted for the needs of specific states, countries, or regions without having to reinvent the wheel in the process.
Sweden's SIS
Ladok, the student information system (SIS) provider for higher education institutions in Sweden, uses 1EdTech standards to save them the time and frustration of creating customized integrations for every institution. 1EdTech's model of community leadership means finding a perfect fit between global standards and national needs. Making SIS data available for other purposes is an intractable problem globally.
"Since all of Sweden uses one SIS, we thought it would be useful to follow the 1EdTech standard nationwide, so we know the vendors we work with will be able to connect with all of our systems," explained Mauritz Danielsson, Ladok CEO. "It also helps clarify what information is being communicated, and institutional data is understandable so our educators can use it for their internal systems as well."
Dutch Education and Research
SURF, the collaborative organization for IT in Dutch education and research, sees a 1EdTech membership as a way to extend its work worldwide. Working with standards opens up access and clear communications between various digital ecosystems; whether at research institutions across the Netherlands, Europe, or the world, the technology works together. Taking away that one barrier creates new opportunities to put learner needs at the center of their activities.
"Student mobility is growing as they look for opportunities to develop themselves in a more personalized way," said Christien Bok, SURF's innovation manager of education. "Working with standards that share information across institutions, regardless of where in the world the institution is, gives those learners more opportunities to develop themselves, and we need to give them those opportunities."
K-12 in Norway
Over time, the Norwegian national authorities have taken a clear role as facilitators and rule-setters, investing in the establishment of standards and common solutions for educational technology.
The Norwegian Directorate for Education and Training (UDIR) is working with 1EdTech on a roadmap for a standards-based teaching and learning ecosystem. The ecosystem outlined in this work is designed to support the current objectives for primary education in Norway and the goals for digital transformation in Norwegian education.
There is no one-size-fits-all approach to creating a national ecosystem for education, so the Norwegian approach is being tailored to its educational process and national infrastructure with national services and nationally adopted standards.
"We have in our mandate to Identify, develop, and facilitate the adoption of standards for learning resources and standards within all areas of educational technology. We choose global standards if possible. Our goal is to use standards to achieve better quality in learning and more efficient administration in schools," said Eva Mjøvik, Head Advisor at UDIR. "1EdTech membership and working together with 1EdTech is vital to achieving our vision for a trusted ecosystem based on open standards."
Join the Conversation at the 1EdTech Europe 2023 Conference.
These thought leaders and many other innovators will gather to share their experiences and discuss how we can advance innovation and interoperability at the 1EdTech Europe 2023 Conference held at the University of Nottingham Jubilee Campus, September 14-15.
View the full agenda and register.
---
About the Author
Gill Ferrell

Dr. Gill Ferrell is the 1EdTech Europe Program Director. She has experience managing the implementation of administrative IT systems in higher education and led research and edtech projects in multiple areas, including assessment, learning design, course management, learner records, and learning analytics.
Published on 2023-08-22