We have some exciting news we want to share.
IMS Global Learning Consortium has officially rebranded as the 1EdTech® Consortium—a new name to fit the evolution of our collaboration.
1EdTech is the world's leading member-based non-profit community partnership of educational providers, state/national departments of education, and edtech suppliers.
Together we power learner potential.
The 1EdTech community provides collaborative leadership that shapes the foundation of an open edtech ecosystem now and into the future to enable unlimited potential in every learner. 1EdTech member organizations shape the future, foster lasting partnerships, and accelerate digital learning by leveraging unparalleled cooperative investment across the ecosystem.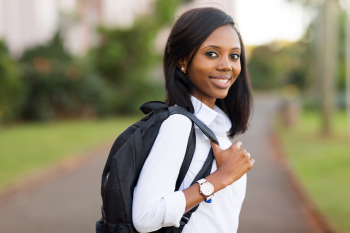 Together we can change the world.
Few organizations have shaped educational technology as our community has. We have paved the way to a better future for all learners through uniquely effective collaboration and leadership.
Guided by our member organizations, 1EdTech will continue the 20+ year legacy of IMS, accelerating open standards and innovation from learning environments to digital curriculum to assessment to insightful data to digital credentials.
Our Evolution to 1EdTech
1EdTech is a forward-looking brand that our members and partners can be proud to stand behind as we create the future of education together.
What is significant about the new 1EdTech brand?
It captures what we are already doing and helps it make sense to the world.
1EdTech signifies a united commitment to achieving an open, innovative, and trusted education technology ecosystem that serves the needs of every learner, every educational institution, and every edtech supplier. This united ecosystem is owned by all education participants and stakeholders, enabling both public and private good.
The promise we make every day across our member organizations and the world of education is simple: Together, we power learner potential.
The 1EdTech name embodies this promise.
We've unveiled a refreshed, modernized logo as part of this change.
You will begin to see our new branding on our website, social media channels, and at our meetings and events. The updates will take time, so please be patient as we work through our transition to the new brand.
1EdTech Contributing Members can download the logo for use on your website and other resources. 
One Brand↔Two Connected Organizations
1EdTech has an affiliated public charity, the 1EdTech Foundation, focused on raising philanthropic support for our mission.
Will the IMS Global Learning Consortium brand go away? As one of the world's most prolific open standards organizations, the IMS brand will remain associated with our standards for many years to come (also, we have no intention of republishing hundreds of thousands of pages of technical work!). However, our emphasis for the future is the 1EdTech brand.
Will the IMS Global website go away? Our new website address is 1edtech.org, but imsglobal.org will remain active until we can move the tens of thousands of resources to our new site.
Will imsglobal.org emails and domain change? Yes! Our staff emails have already converted to @1edtech.org, so please update us in your address book and ensure your IT department safelists the 1edtech.org domain. Emails sent to @imsglobal.org will be rerouted to the new address for a short time as we transition. 
Will IMS Global's social media channels change? Our Twitter handle (@LearningImpact) remains the same. We'll be updating our LinkedIn profile to reflect the new name.
Will the certification logo change? Yes! The TrustEd Apps Directory displays 1EdTech Certified logo. Member organizations with certified products will receive the updated logo and usage instructions in the coming days—stay tuned for more information.